Alaska 49er's
Cowboy Action Shooting Club
For Sale, Wanted or for Trade
Please post your for sale, wanted or for trade items here. Only members will be able to see your posts.
Please provide your contact informaiton. The Alaska 49er's is not responsible for any claims made by its members in regards to the items they may be selling or trading.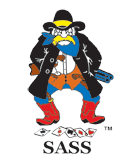 Next Monthly Match is January 23rd at Mat Valley Sportsmen's Indoor Range
Grab Yer Pistols, Rifles and Scatter Guns and Come On Out and Shoot Some Low Down Steel Varmints!
Visitors welcome and if you want to give it a try, we'll find some guns and ammo for ya!!
2022 SUMS and 2022 Wild Bunch Registrations
Available NOW!
​